Bio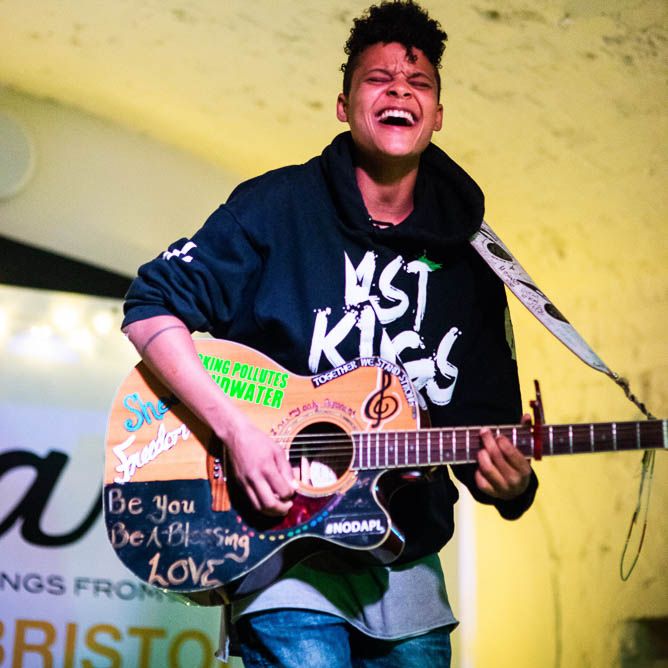 more than a musician
Artist. Advocate. keynote Speaker
With mainstage  performances in England, Wales, France & the USA.  Shea Freedom is quickly becoming one of the worlds favorite Black Transmen.
Having emancipated into homelessness from the California State Foster Care System, Freedom used his gift of music to get himself off the streets and onto stages where he advocates for Foster Youth, environmental issues and human equality. 
He is the creator of TRANScend 101 workshop which has been hosted at festivals and by various organizations across the world.  TRANScend 101 invites participants to explore the SACRED roles held throughout the world and its history by transgender / gender non comforming people.
As a keynote speaker his past clients have included Mental Health of America and the California State Foster Parent Association. 
Freedom was invited to Lascaux II in Lascaux, France to film his song Water is Life.